Loading in progress…
100% Secure Booking, Best Rates Guaranteed, Instant Confirmation




HOTEL SAINT DANIEL
Located Place du Bouffay, in the historic heart of Nantes,
it is a popular place for tourists, with many shops, restaurants, creperies, bars and terraces that enliven the pedestrian streets.

Neighborhood steeped in history, close to the Château des
Dukes of Brittany, it was the Cité du théâtre of the Medieval period.

From the Place Graslin to the Place Royale, crossing the Pommeraye passage, the Place du Commerce and the Feydeau island, you will enjoy the magnificent architecture of the mansions of the city to the Castle and the unique place.

In 20 minutes on foot or 5 minutes by tram, you will discover
the magic of "Machines of the island".


The Hotel Saint Daniel offers non-smoking rooms all equipped with flat screen TVs, free WiFi, some of which
with the view and calm of the beautiful garden of the church Ste Croix.


Opening of the reception:
from 7h to 10h and from 15h30 to 20h30.
Buffet breakfast from 7am to 9.30am.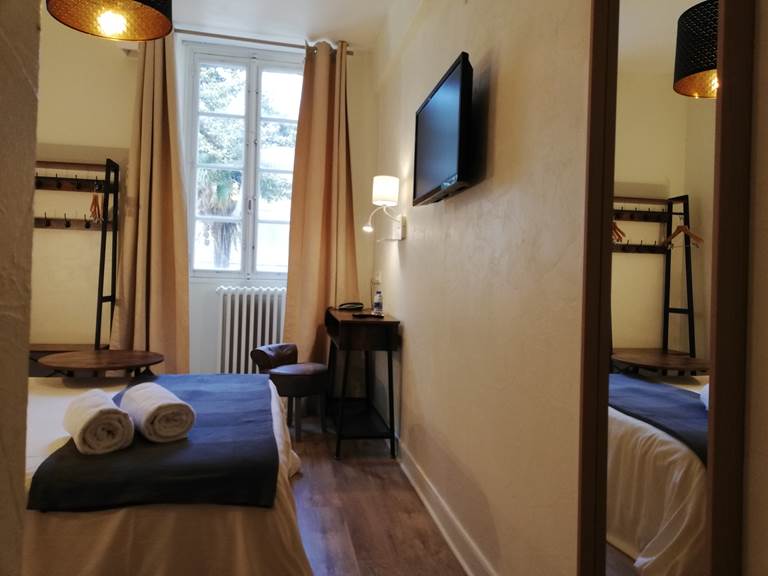 Your Comfort,
Our Services